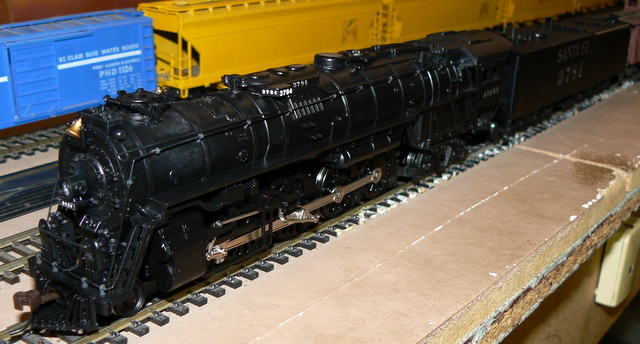 Geoff L. was proudly showing off his new sound equipped DCC HO steamer at the club.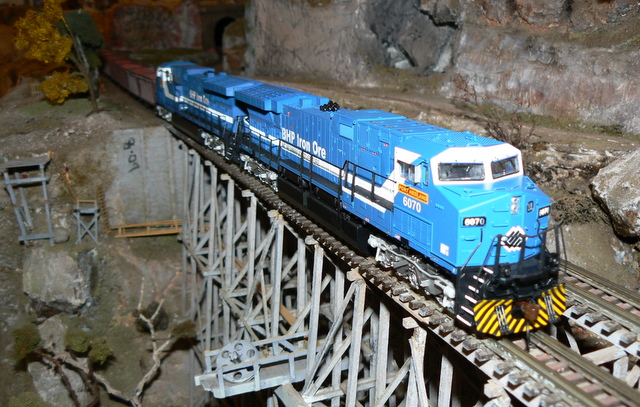 Rowan B. was amusing himself by driving this BHP Iron Ore double header around the layout — both locos DCC sound equipped and roaring away.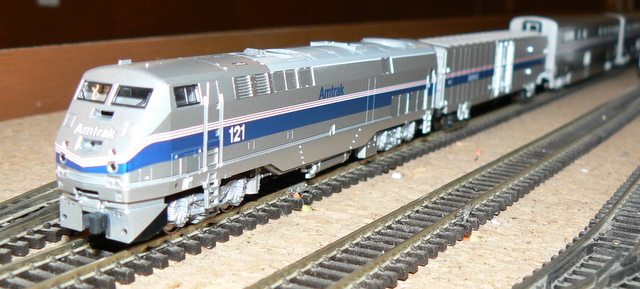 Garry W. was playing with his N‑Scale Amtrak DCC diesel loco — also (you guessed it) sound equipped!
With the number of sound equipped locos we are regularly getting down at the club on Wednesday evenings now, you can hardly hear yourself think! 🙂
Also spotted, Paul H. has taken photographs of all the public layout and G‑Scale recommended consists (click on the thumbnails above for bigger versions). These are in a folder on the rear of the public layout and will be a valuable reference for those on duty.