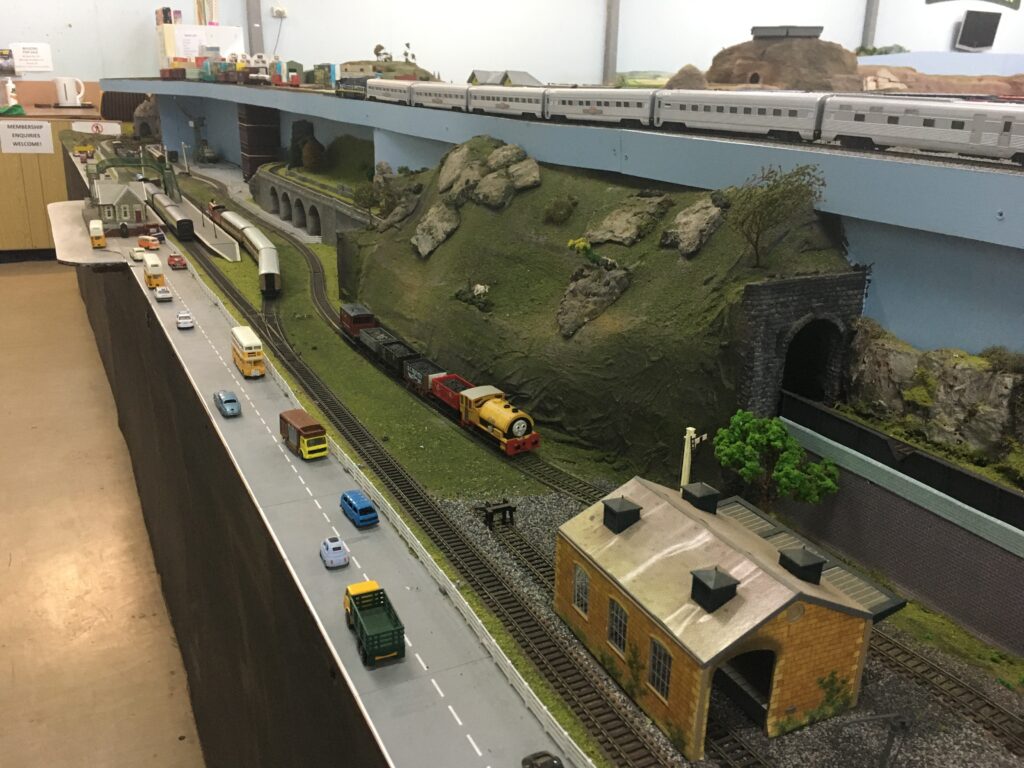 The public OO/HO scale (HO = 3.5mm to the foot, or 1:87.1 on 16.5mm gauge rails) multi-level layout consists of two main loops of track with multiple holding yards hidden from view at the rear. It uses a computer automated system with track mounted reed switches operated by magnets glued under the last car of each train, to control sequential train movements and provide an endless parade of constantly different trains into view of the public.
On the top loop we run prototypically accurate freight and passenger trains from all over Australia — both past and present. Some of the classic trains you can see are "The Overlander" (Adelaide — Melbourne), "The Ghan" (Adelaide — Alice Springs our model is of the old Ghan — before the extension to Darwin was built!), "The Indian-Pacific" (Perth — Sydney), and a variety of freight trains.
On the bottom loop (closest to the viewing public) we run trains designed to appeal to our youngest visitors. The biggest problem we have is that the young-un's know far more about these trains than we do! Boy do we cop it if we put the wrong coaches behind an engine…
A small 'intermediate' level has a dedicated mineral train that shuttles backwards and forwards, using a simple trick to make it appear the train is fully loaded when it is going one way, and empty when it goes back the other.
When not open to the public this layout is available to members to run their own locomotives and rolling stock on. It uses standard DC control and is compatible with running OO scale models (English 4mm to the foot, or 1:76.2