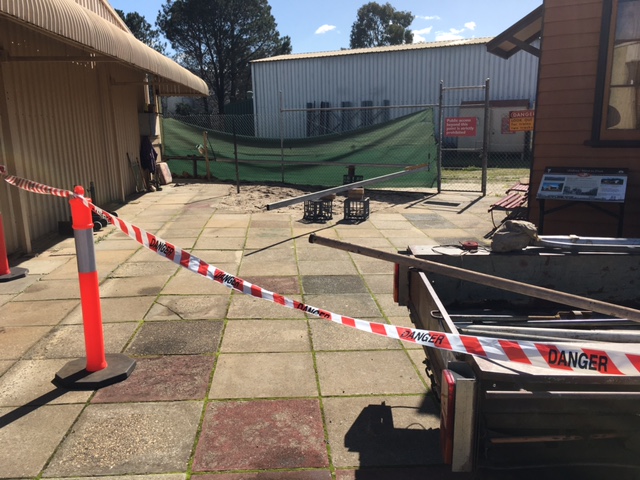 Following the removal of the old pond area of the G Scale layout at the front of the club, construction of the new steel framing for the replacement layout has now commenced.
The old layout was showing its age and was becoming increasingly difficult to maintain. The new layout will be of much more durable construction and should last many more years!
Also shown in this update are some Mineral Resources locos heading in to the UGL loco works for servicing down the access siding that runs alongside the club.
All photos in this update courtesy of Garry West.