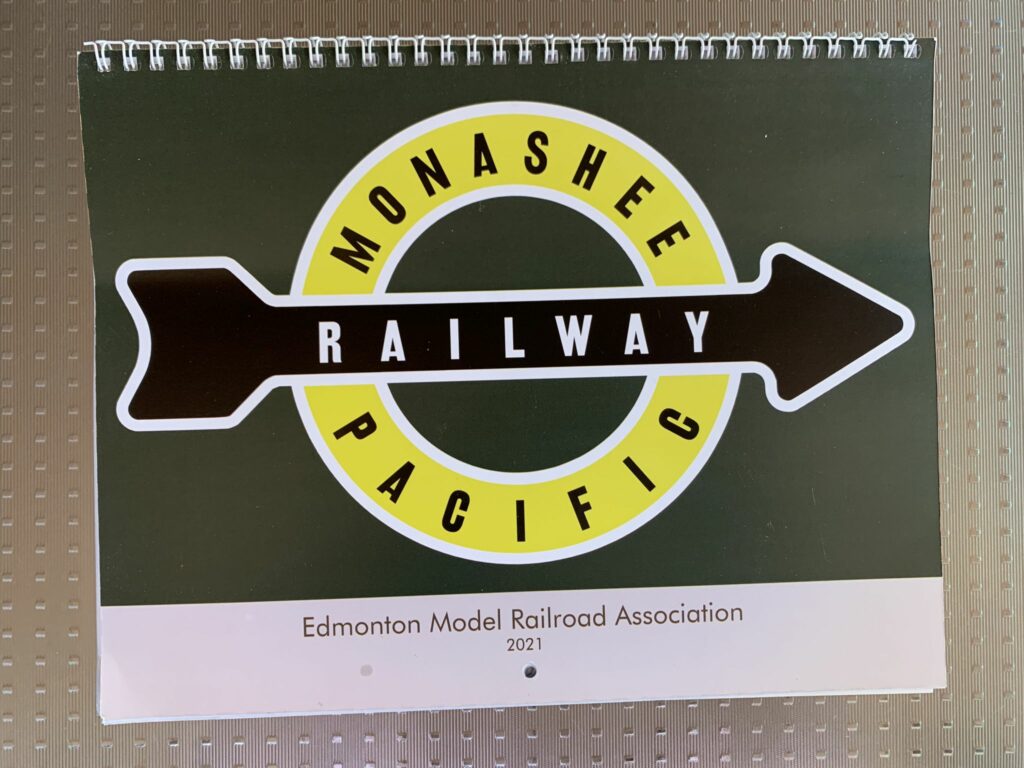 Our sister club, the Edmonton Model Railroad Association (https://www.emra.club/) has once again sent us one of their excellent calendars for 2021. They produce this calendar every year using photos taken by their own members.
In a letter from their President (Tim Walker) accompanying the calendar, it sounds like their past year has been considerable more difficult than ours. We are so very lucky to have been as minimally affected by COVID-19 as we have!
This year has been unlike any other preceding it. With the COVID pandemic, we made the decision to suspend operations back in March. We had some relief from August to November when we able to access the building and work in small groups on projects. Unfortunately, at this time we have had to suspend operations until the new year. I'm sure this is like what you have been experiencing. Our model railroad community is small, and we have been trying to keep communication open between our members by hosting various online video events. Hopefully with the vaccine rolling out in Canada, we are nearing the end of these strange times.

Tim Walker, President — Edmonton Model Railroad Association
Thank you very much for the calendar EMRA and we wish you a speedy return to normal operations!