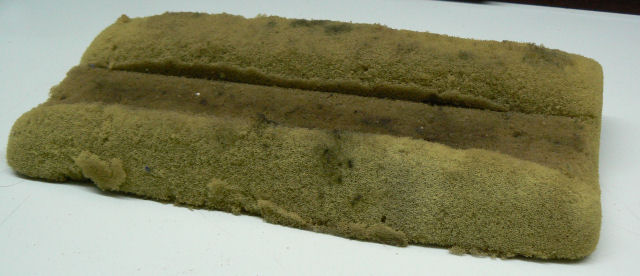 I cleaned up the workshop bench again and noticed the extremely sorry state of our foam loco holder (see above). Now whilst this heirloom has a great deal of history (it looked worn out when I joined the club 12 years ago) I really think we can treat ourselves to a new one!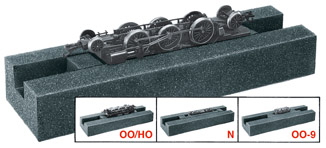 A brand new Peco PL-70 Loco Servicing Cradle (see above) should cost of the order of $12 judging by prices on the internet, but Perth Hobbies didn't seem keen on ordering one in for me claiming it will "probably cost in excess of $50" and that I should just make one. Fair enough — looks simple enough.
So does anyone have any spare foam they can bring in so we can make one with the hot wire?