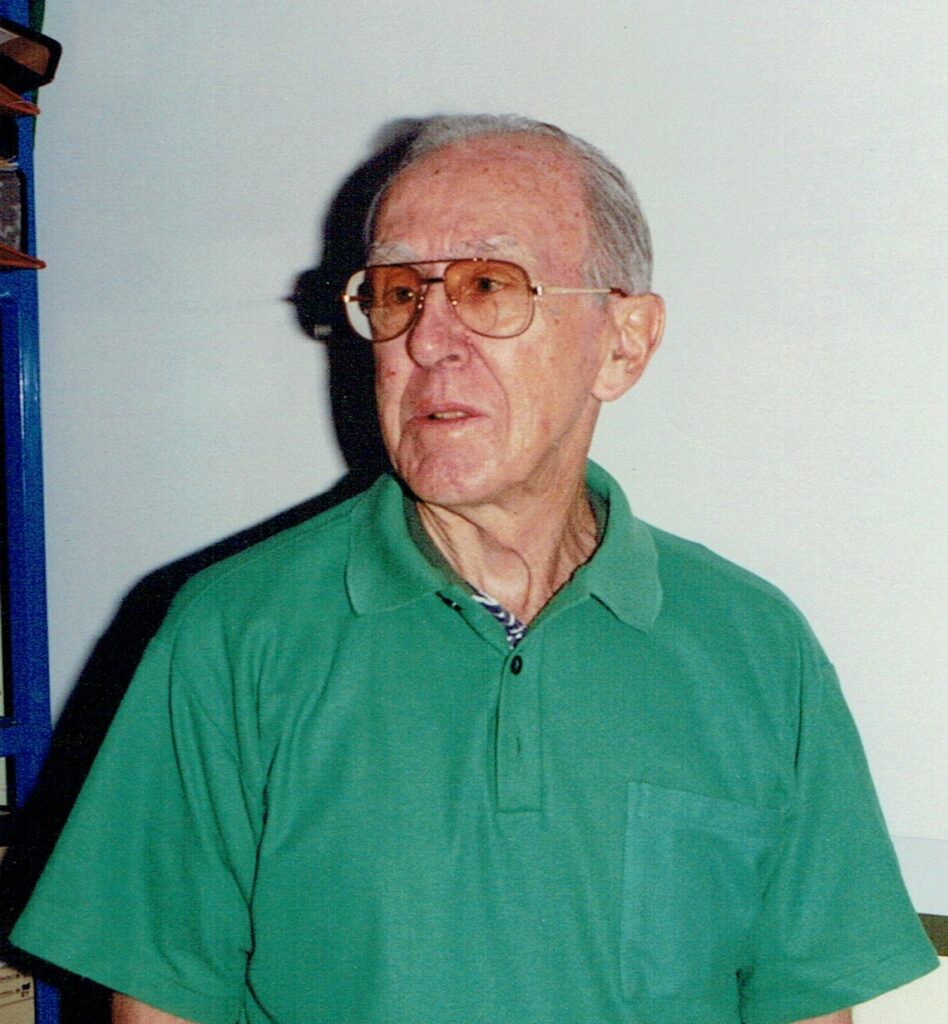 3rd June 1924 — April 2023
RIP
Arthur was a valued member of our club having joined on 23rd May 1968.
He had a good touch when it came to scenery work as was evidenced in early club layouts. Arthur was club Secretary in the late 1970's and in 1983 was nominated for life membership of the club.
Arthur married Nancy on 31 December 1983. The Jones and Moss families from the club were guests at the wedding (as reported at the club meeting on 18th January 1984).
Fellow club life member, the late Alan Porter, recalled that his first association with Arthur's family was via Arthur's father who did Alan's dental work at his practice in Cambridge Street, West Leederville. Arthur worked for BP (Australia) where Alan first met him. Alan also pointed out that BP (Australia) was a separate business to the UK based BP refinery who was Alan's employer.
– Don Finlayson, June 2023.
I joined the club in 1996, the year before the photo above was taken by Don, but I don't recall ever meeting Alan in person until March 2018 when he moved out of his long-time home in Waterford and he donated some stuff to the club as he was drastically downsizing.
He confided in me then that when he met Nancy, his future wife, his time for model railways was drastically curtailed! Apparently they shared a passion for ballroom dancing and were regulars on Wednesday evenings – the same night of the week our club meets. Dancing always won! It was clear to me then that he loved Nancy very much and was still very much affected by her death a little over a year prior (Jan 2017).
– Ross Parker, June 2023.
Vicki Shultz advised us via this comment on this website that Arthur Cross had passed away approximately 2 months prior in June 2023.