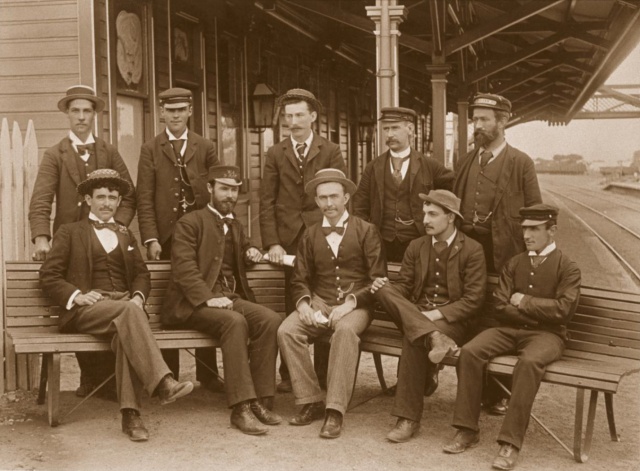 Jeff Austin (member of Rail Heritage WA and co-author of Rails Through the Bush) has written a book detailing another aspect of the railway history of Western Australia. This one is called Station Masters of Western Australia and is certainly a definitive review of the subject.
The book will be officially launched by Martin Whitely (MP) at 11am at RailFest 2011 on Sunday 16th October, and Jeff will be on hand to sign copies. It is available for pre-order now from Rail Heritage for $22 — a discount of over 25% over the regular cover price of $29.50:
Station Masters pre-order form
Image: Cover picture from Station Masters of Western Australia. The station personnel at North Fremantle c1899. The Station master, Mr E.H. Hickey, is seated second from our left. The others would be mainly clerks, porters, signalmen or shunters. State Library WA 28673P.