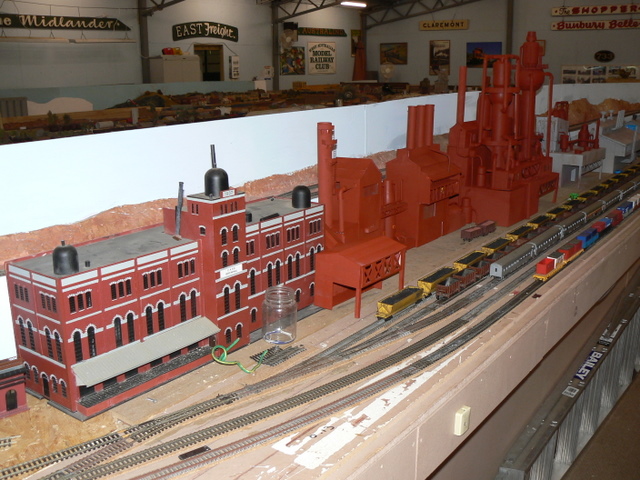 Spotted at the club last night was the second half of Terry K.'s scratch built steel mill — an amazing conglomeration of recycled materials — including even the super glue bottles that held the glue that holds it all together!
Also noted was the much tidier workshop area — as promised by Peter O. Click on the thumbnails below to see more detail.
We had a committee meeting last night (as we generally do two weeks ahead of a general meeting), so I didn't get much of chance to do much else. But the new Rails Through The Bush books are now waiting at the club for those that pre-ordered. Wow — what an amazing quality publication!