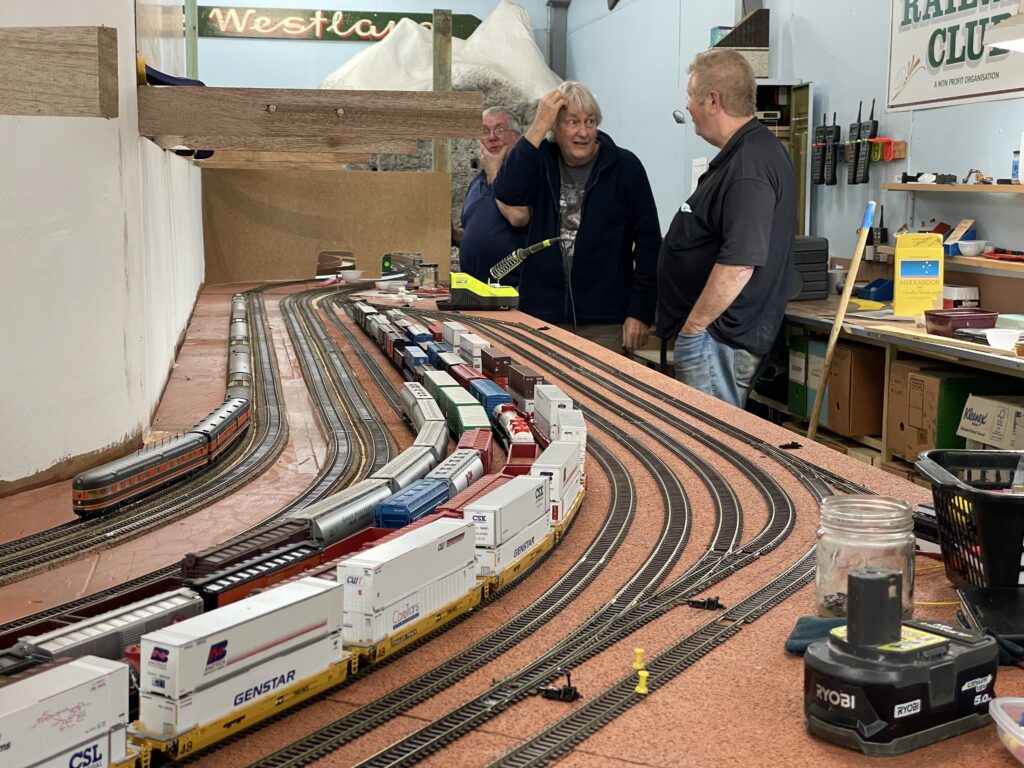 Work on the new main layout at the club is progressing nicely with the main yard 90% complete and operational. Unlike the previous HO layout, the main yard will eventually have full scenery applied (including backdrops) for added realism.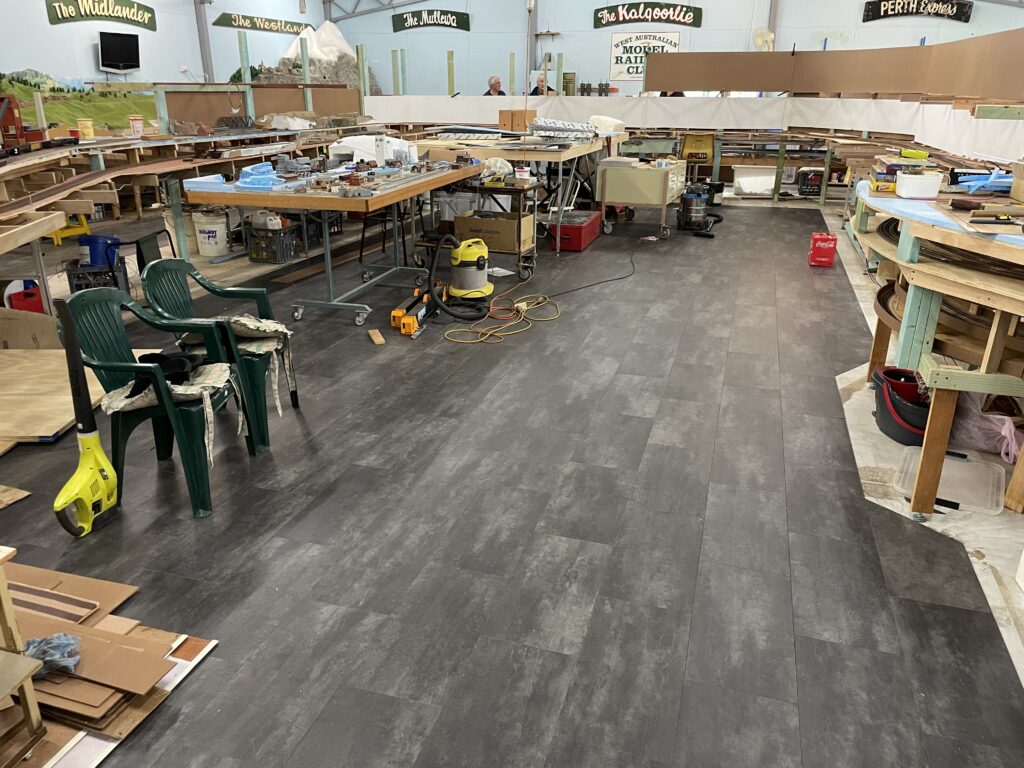 The colder days (and nights) have prompted a flurry of activity to rip up and re-lay the flooring tiles in the central section inside the U‑shaped HO main layout. Huge thanks to Garry West and the Wednesday day team in completing this job and making the club rooms much more enjoyable at this time of year. The patches of bare concrete were getting very cold to stand on!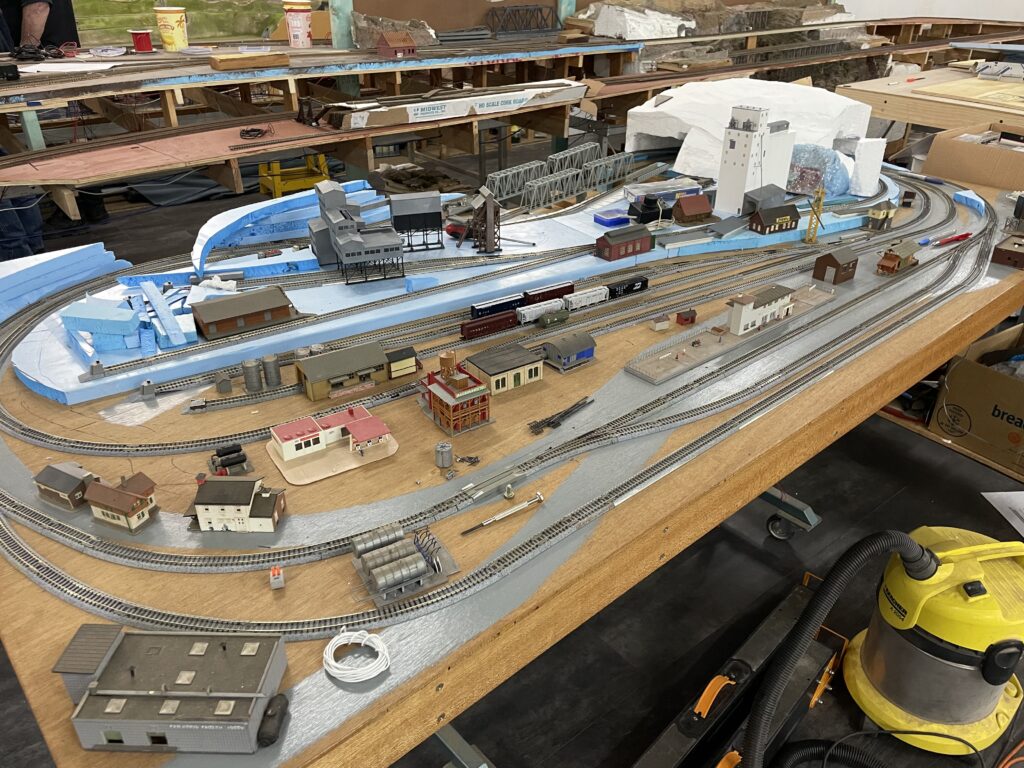 The track plan for the portable N Scale layout has been finalised and scenery is now taking shape. This layout won't be ready for this years' Model Railway Exhibition at the Claremont showgrounds (3–5 June, https://expo.amrawa.asn.au/ for more details), but we are hopeful of exhibiting it next year.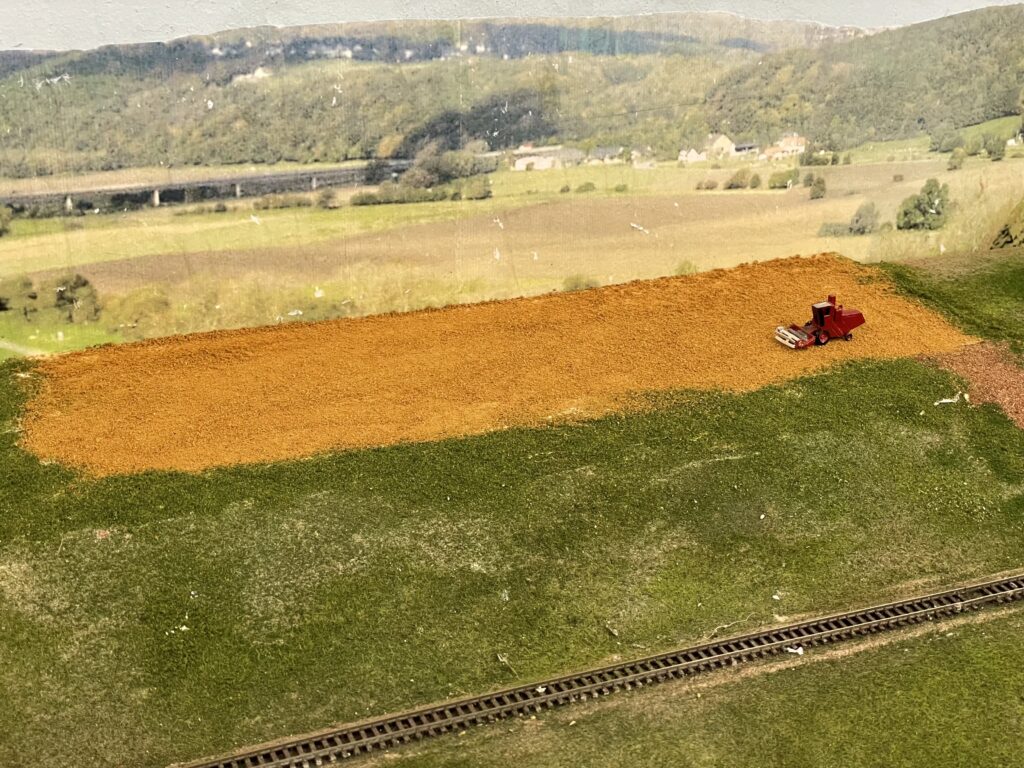 And speaking of N Scale — I think someone must have been inspired by watching the latest season of Clarkson's Farm because a field of barley being harvested has magically appeared on the club's N Scale layout!