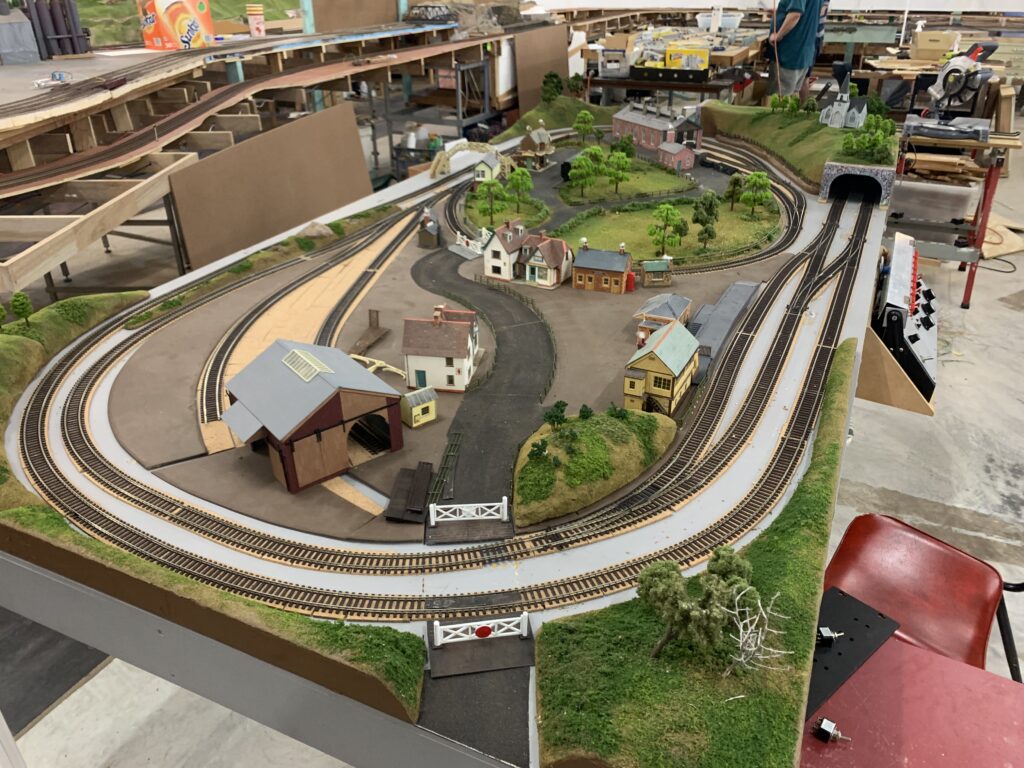 Work on the new main HO layout is progressing nicely with the main line fully electrified and point motors installed on all main line points. It's at a stage where running trains is possible and, now the weather is a bit cooler, we've started up the semi-regular running nights and club BBQs again. Some space has been cleared in the middle of the new HO layout allowing work on several smaller layouts simultaneously.
The first layout was an OO British layout donated to the club as a complete layout (pictured above). It only required rewiring and changing of a few point motors. This has now been sold to one of our newest members — although it will be on display at the club for the Models
and Machines open day on 2nd April.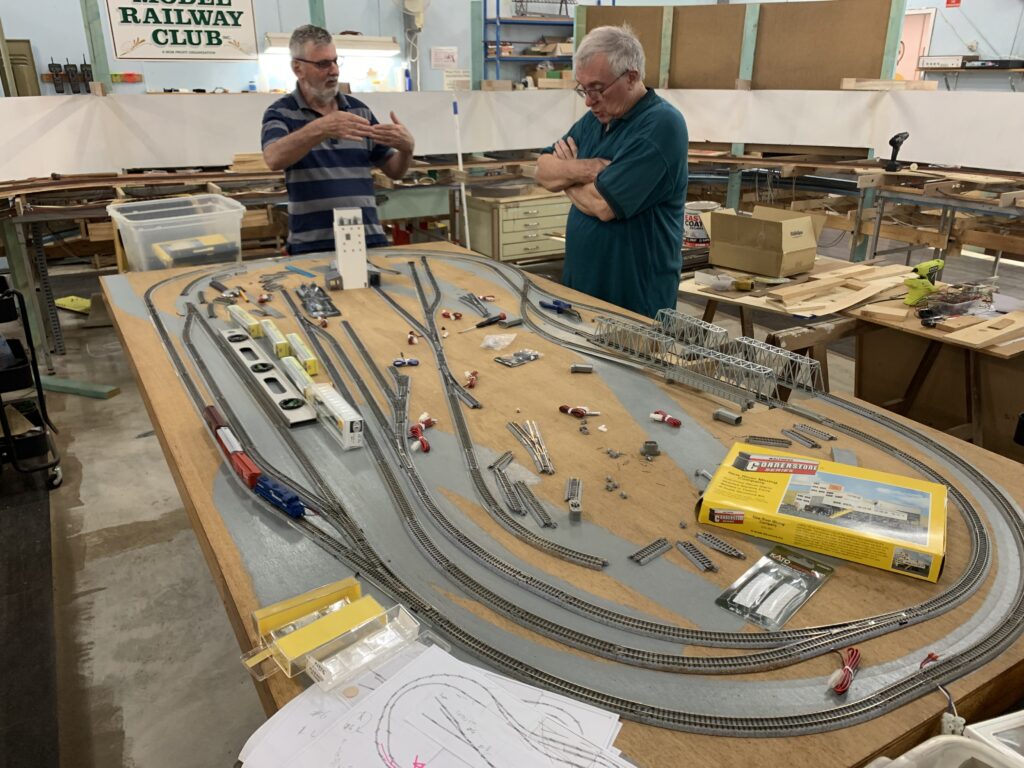 The second layout is an N Scale layout built using Kato set track (pictured above). The base board and frame were donated to the club and are themselves a marvel of engineering, with the base board able to be rotated through 90 degrees to allow easy access to the underside for wiring etc.
The Japanese Kato set track system is also remarkable with the ballast built in to the track and a very positive 'click-together' action giving simple setup and good reliability. The members have been having fun experimenting with different track configurations using the trusted trial-and-error method before settling on a final track plan.
A third exhibition quality layout (OO British, 'Taunton') is in early construction. It is a prototype lightweight baseboard design with integrated fold up legs. The prototype was demonstrated to the members for refinement and now the rest of the baseboard modules are being made.
The deliberate change of focus to layout construction is attracting new members which in turn is keeping motivation and energy levels high in the club. Very pleasing to see when compared to the situation just a few years ago!