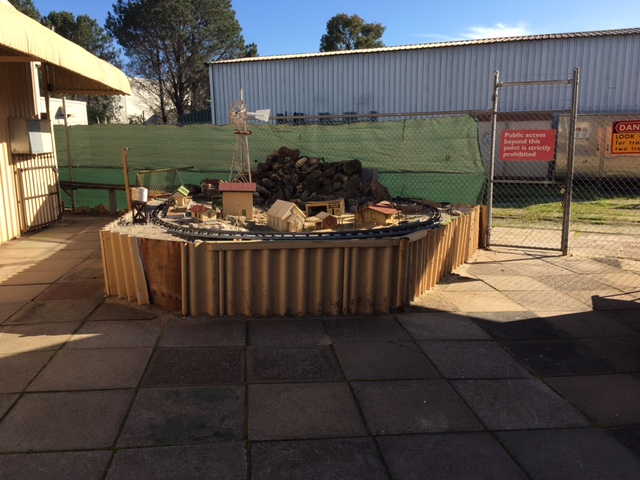 The old G Gauge garden railway front pond section at the club was well past its best. The pond liner was leaking so got drained and filled with sand a couple of years ago. The fibre cement sheeting used as a retaining wall was cracking and splitting causing subsidence problems and on going running issues.
So the decision was made to pull it all out and rebuild it using steel framing — the same technique that was used to rebuild the G Gauge yard out the back of the club.
This collection of photos from Garry West shows the demolition crew hard at work on 29 June 2022.