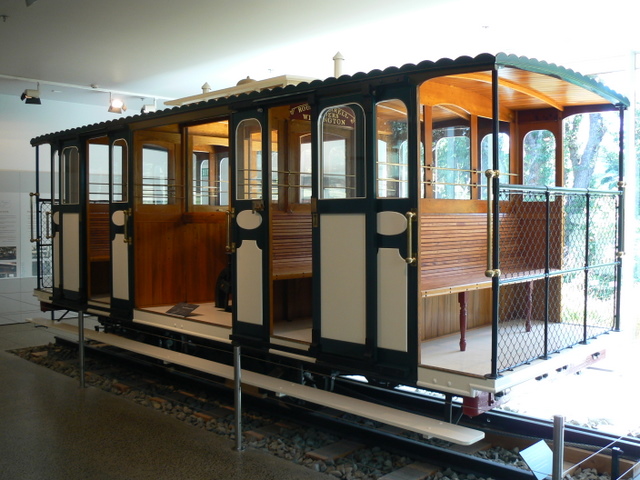 That time again — the next general meeting is in two weeks; usual time and place. Here is the formal notice:
General Notice 19th May 2010. Minutes from the March general meeting are available in the members' area.
We are also now a couple of months away from the AGM in July. That means it is time to start thinking about nominations for committee positions! Here is this year's nomination form:
Nomination Form 2010 (paper copies are available in the clubrooms). Completed nomination forms must be received by the Secretary no later than Wednesday 30th June.
Image: Grip Car 3 at the Wellington Cable Car Museum in New Zealand